'Revenge porn' websites face New York state ban - The Guardian
Posted by Jack Goode / October 8th, 2013 / No responses
"Revenge porn" websites will be banned in the state of New York, if the proposals of three legislators in the state are adopted.
The proposals are aimed at a growing subset of sites which appeal to ex-partners to submit images as revenge for perceived wrongs.
Some such sites claim to be offering services to potential lovers; one slogan reads "get the dirt before you get hurt". Others have an element of extortion, offering removal of pictures in exchange for payment.
"Revenge porn can ruin a woman's life, family and career," said Senator Phil Boyle, the state representative of Suffolk County.
"As the social media phenomenon grows, more and more women are being violated and exploited by their ex-boyfriends and husbands. These private images go viral to the world and women have little or no legal recourse. I will introduce a bill to give law enforcement the tools to protect victims of revenge porn."
Explicit images cause lasting damage
Democratic assemblyman Edward Braunstein and Republican state senator Joseph Griffo also announced their plans to take action in a joint statement.
"Disseminating sexual explicit images that were shared with an expectation of privacy can cause lasting damage to victims and should be a crime," said Braunstein.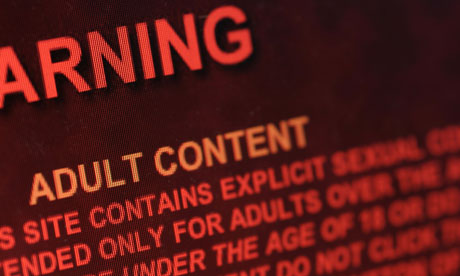 "Currently, these victims have limited options when their pictures taken with their consent, were posted online," said Griffo. "They would have to enlist a lawyer and threaten to sue the person responsible for sharing the photo or the website hosting them, for invasion of privacy."
New York would be following California, where Governor Jerry Brown signed into law a bill outlawing the publication of such material in early October.
The Californian bill, Senate Bill 255 defines revenge porn as publishing "nude images" of another person "with the intent to cause substantial emotional distress or humiliation". It also requires that the publication be accompanied by "personal identifying information" of the other person.
Proposed bill doesn't include selfies
Boyle describes the case of a Florida woman who, a year after breaking up with her boyfriend of three years, discovered naked pictures of herself on a revenge porn site.
Along with her email and work addresses, those photos spread to more than 200 similar sites, forcing her to change her name to stop the harassment.
But the California bill has been subject to criticism for not going far enough. Crucially, it does not cover publication of nude "selfies", images taken by the subject themselves.
A survey by the Florida-based Cyber Civil Rights Initiative found that 80% of revenge porn victims had taken the photos or videos themselves, and so would not be covered by the bill at all.
Holly Jacobs, the CCRI's founder, has expressed concern that the lacuna is due to victim-blaming on the part of legislators, with one bill drafter telling her that people who took such photos are "stupid".
Boyle is clear that his preferred version of the law would cover such occurrences. "If a young woman takes a picture of herself, sends it to the boyfriend, a couple of years later he's posting it, that would be included under our legislation," he told local radio station 1010 WINS.
• If governments really wanted to stop online pornography they could ask ISPs to ban YouTube, Blogger and Tumblr. 
'Revenge porn' websites face New York state ban - The Guardian
https://news.google.com/news/feeds?hl=en&gl=us&authuser=0&q=revenge+porn&um=1&ie=UTF-8&output=rss
revenge porn - Google News