Belle Glade revenge porn nightmare
Posted by Jack Goode / March 7th, 2015 / No responses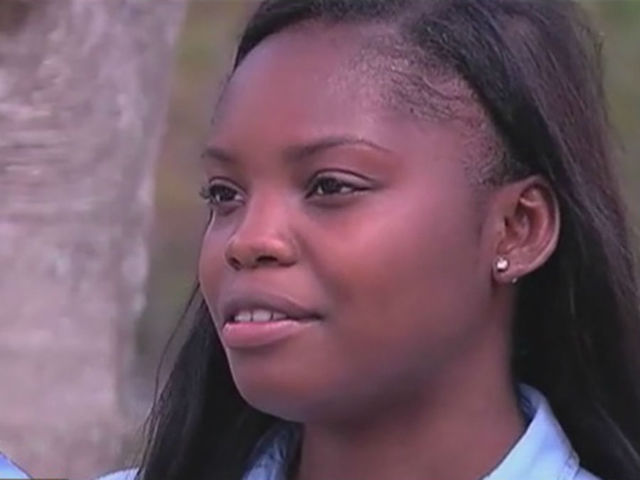 A Belle Glade woman watched her ex-boyfriend appear before a judge Wednesday morning charged with aggravated stalking.
"I never thought it would happen to me, so I advise all young ladies out there to keep your pictures to yourself," Rekeria Jones said.
Jones says she was in a relationship with Deonte Abram for three years.
She says when she broke up with him, he posted nude photos of her on the internet, on Facebook pages, and on Instagram.
"He said if you don't answer my phone calls I am going to expose you. The whole world is going to see this," Jones said.
Deputies say Abram threatened Jones and that is why he was charged with aggravated stalking.
Revenge porn crimes can be difficult to prosecute on their own.
"Right now there is no law in place that would protect a victim that had an image taken," attorney and former prosecutor Elizabeth Parker said.
Parker has had clients who were victims in similar situations.
"It is horrific. Often times they don't even know the images are out there until someone sees it and tells them," Parker said.
Parker says because in some instances victims initially consent to the pictures, revenge porn is difficult to prosecute.
A bill moving through the Florida Legislature would make revenge porn a felony.
There is also similar proposed Federal legislation.
Even with her ex-boyfriend locked up on stalking charges, Jones realizes her private photos could still be on the internet.
Computer experts say it is difficult to remove the photos permanently.
"It is difficult to find them all and I would say it is pretty much impossible to remove them all. Everything is replicated at so many locations and half the time you don't even know where it is. Once the cat is out of the bag, that is it," Alan Crowetz with Infostream Computer Consulting said.
It's a reality Jones doesn't want for anyone else.
"Don't send out pictures. Keep it to yourself. If you want to see them, let him come over and see your pictures. Don't send them," Jones said.
Fourteen other states already have revenge porn laws.
Belle Glade revenge porn nightmare
http://www.wptv.com/news/region-the-glades/belle-glade/belle-glade-revenge-porn-nightmare