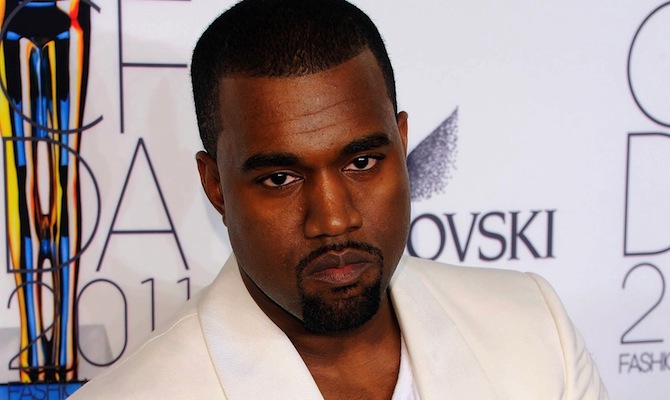 Kanye West may not be looking for a "Gold Digger" but according to the family of the late singer David Pryor, he might be one. The family claims the rapper stole music from their father for 2005 hit single featuring Jamie Foxx.The Pryor family hit Ye with a lawsuit last year for the track that also features samples from the late Ray Charles' song "I Got A Woman," claiming the rapper took lyrics from their father's song "Bumpin' Bus Stop."Kanye as well as his co-defendants have asked the judge that the case be dropped. Based on the documents obtained by Radar Online he is only alleged to have copied "snippets of a mere one to five words e.g. "step," "get down," "step up" and "it's the hottest things."Defending lawyers claim that a few words are not enough to prove copyright infringement despite the family's claim that Yeezy used more.

While the lawsuit specifically calls out the newly married Kanye, it is also suing Jay Z's Roc-A-Fella Records and The Island Def Jam Music Group, as well as other companies linked to Island Def Jam label when song was released. Warner Bros. Entertainment, UMG recordings and NBC Universal as well as two other record companies have also been named in the case.

Ye is being sued directly while the record companies are being sued for 18 other recordings by artists such as Tupac, Gang Starr, Q-Tip, Madlib, DJ JS-1, Long Beach Dub Allstars, Madvillian and Beanie Sigel that the family says sampled their father's work.
Kanye West Asks Judge To Drop The Copyright Infringement Case By Singer
http://www.xxlmag.com/news/2014/06/kanye-west-asks-judge-drop-copyright-infringement-case/
copyright infringement news - Google News
Social tagging:
copyright infringement
>
def jam
>
family
>
infringement case
>
island def
>
kanye copyright infringement
>
kanye west
>
record companies