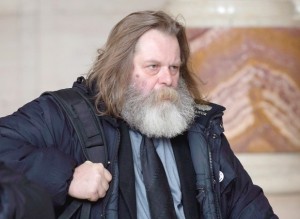 A near-two decade legal fight by Montreal animator Claude Robinson against Cinar Corp., Canada's high-riding animation producer that was felled during the late 1990s by a series of corporate scandals, has ended in the Supreme Court of Canada.The country's highest court has ruled that Cinar infringed on the copyright of Robinson by ripping off a character he created based on the classic Robinson Crusoe tale.The high court concluded that Robinson is now due a share of profits and punitive damages from Cinar and a host of co-producers.
Robinson initially conceived an animated project, The Adventures of Robinson Curiosity, during the 1980s and approached Cinar co-founders Ronald Weinberg and Micheline Charest about becoming production partners.
But ultimately nothing came of Cinar's attempts to finance the series in the U.S. market.
Robinson shelved the project, but in September 1995 watched the first episode of Robison Sucroe, a Cinar cartoon produced at the height of Weinberg and Charest's reign as Canadian media darlings.
According to the Supreme Court's 40-page, Robinson was "stunned to see that Sucroe, as he perceived it, was a blatant copy of Curiosity."
Robinson subsequently discovered that Charest, Weinberg and Christophe Izard of France Animation had received access to the Curiosity project, and afterwards were involved as producers or distributors of Robinson Sucroe.
So the animator started a copyright infringement suit against Cinar Corp., Weinberg and the estate of Charest, who died in April 2004 due to complications from a plastic surgery procedure.
That death came four years after Charest and Weinberg were found to have put the names of Canadians on scripts written by Americans in order to extract tax credits and other lucrative government subsidies.
Ironically, it was an initial probe into Robinson's lawsuit over Curiosity that led the Royal Canadian Mounted Police to open a wider investigation into financial misadventure at Cinar that went to the heart of how the government-backed Canadian TV industry is financed and run.
Also named in Robinson's copyright infringement suit was France Animation SA, Izard, Ravensburger Film + TV Gmbh and RTV Family Entertainment AG.
The lower Quebec Superior Court in 2009 concluded that Cinar, Weinberg, Charest, Izard, France Animation, Ravensburger Film + TV GmbH and RTV Family Entertainment AG were liable for copyright infringement for copying major parts of Curiosity without Robinson's authorization.
The Quebec court of appeal in 2011 upheld the lower court ruling, which Cinar contested on grounds of legal error.
Robinson also took issue with the court of appeal ruling because it reduced the punitive damages he could claim.
The Supreme Court of Canada has now upheld Robinson's win in the lower courts.
"Robinson's non-pecuniary damages are analogous to those claimed by a victim of defamation," the high court ruled in its decision.
"The product of Robinson's artistic exertions was taken from him and the integrity of his personal creative process was violated, causing deep psychological suffering," the ruling added.
Montreal-based Cinar was purchased in 2004 by a consortium led by Nelvana co-founder Michael Hirsh, and was rebranded as Cookie Jar Entertainment.
Canada's Supreme Court Finds Cinar Guilty of Copyright Infringement - Hollywood Reporter
http://www.hollywoodreporter.com/news/canadas-supreme-court-finds-cinar-667622
copyright infringement news - Google News
Social tagging:
cinar corp
>
claude robinson
>
copyright infringement
>
entertainment ag
>
france animation
>
infringement suit
>
quebec superior
>
supreme court