Post revenge porn in California and you may go to jail - CNET
Posted by Jack Goode / October 4th, 2013 / No responses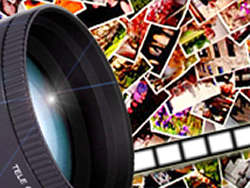 Tempted to post a compromising photo of an ex-lover who spurned you? Just don't do it in California.
A bill signed by California Gov. Jerry Brown on Tuesday promises up to six months in jail and a $1,000 fine for people "convicted of illegally distributing private images with the intent to harass or annoy." Sponsored by Sen. Anthony Cannella (R-Ceres), Senate Bill 255 goes into effect immediately and makes posting "revenge porn" a misdemeanor.
As described in a press release from Cannella's office, such private photos are posted online, sometimes at multiple sites, without the subject's knowledge or consent. Some sites that specialize in revenge porn photos charge the victim hefty fees to remove them.
"I want to thank Governor Brown for recognizing that this bill was needed. Until now, there was no tool for law enforcement to protect victims," Cannella said in a statement. "Too many have had their lives upended because of an action of another that they trusted."
The Electronic Frontier Foundation is one group that opposed the bill in June. Although the EFF acknowledged that revenge porn is a problem that needs to be addressed, the group questioned Cannella's solution.
"It also criminalizes the victimless instances," Nate Cardozo, an EFF attorney, said in a statement. "And that's a problem with the First Amendment. Whenever you try and criminalize speech, you have to do so in the most narrowly tailored way possible."
Victims' rights advocates are calling on more states to enact such laws. But so far, New Jersey is the only other state that considers revenge porn a crime.
(Via The Verge)
Post 'revenge porn' in California and you may go to jail - CNET
https://news.google.com/news/feeds?hl=en&gl=us&authuser=0&q=revenge+porn&um=1&ie=UTF-8&output=rss
revenge porn - Google News