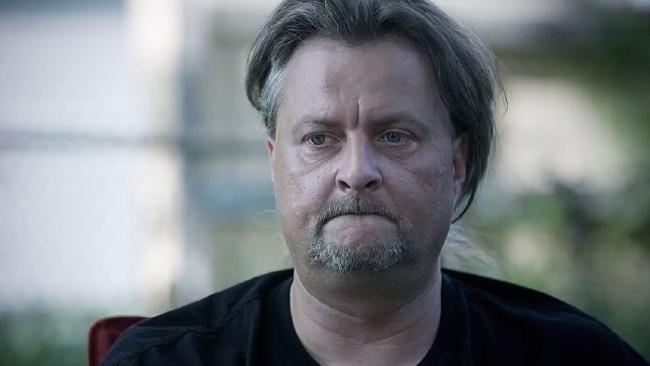 A REVENGE porn mogul labelled "an internet terrorist" has announced an astonishing change of heart, removing thousands of nude photos from the web.
Scott Breitenstein spent years raking in cash from providing a platform for users to post sexually explicit, non-consensual images of their exes, alongside personal details.
The 45-year-old's website was so prominent on Google, it would often be the first result if you searched a victim's name, ruining their lives and even driving one woman to suicide.
But two weeks after filming a documentary with fusion.net, Breitenstein claimed he had finally seen the error of his ways, and has now removed all the naked photos from his website. The Ohio husband and father of one says the move has caused his monthly earnings from the website to drop from $1200 to just $200.
It's a surprising about-face from a man who appears unrepentant in the documentary about collecting tens of thousands of dollars in settlements from victims who tried to get their photos removed.
In one scene, he shows the camera a naked picture of one a teacher, along with a picture of her school and her email address, one that will have now been inundated with sick, aggressive messages.
"Whore by night, elementary third grade schoolteacher by day," reads the caption. The photo had been viewed 982,000 times.
While posting revenge porn is now illegal in some US states, running a website that hosts it remains legal. Victims, 90 per cent of whom are women, can file a DMCA (Digital Millenium Copyright Act) complaint, forcing the site to disable the image.
But Breitenstein told fusion.net that if the victim didn't file for an injunction within ten or 14 business days then he would reinstate the post. "That wastes our time, so what we do is we charge them $10,000."
He did draw the line at child pornography, but demanded photographic ID from girls to prove they were under 18 before he would remove a post.
Adam Steinbaugh, an LA lawyer who specializes in revenge porn and has confronted Breitenstein in the past, told news.com.au: "I don't believe Breitenstein's change of heart for a moment. He took the oh-so-courageous step of deleting a category on his website, but still posts revenge porn in other categories and on other sites.
"Breitenstein's story is a lot like other revenge porn site operators: they're often impoverished, usually male, and they universally have little, if any, regard for the impact their sites have on people.
"Many, if not most, are victims of some form of domestic violence, as posting revenge porn is often part of a course of conduct intending to harass and intimidate the victim. When they do talk, what they say is uniform: they're hurt and they're scared."
It's a vile enterprise, but a lucrative one. Breitenstein, a former plumber and electrician, bought his website, ComplaintsBureau.com, from a previous owner, when it was solely a consumer rights forum.
Many of those posts were defamatory and had devastating effects on businesses with no right no reply. But when one user posted a naked photo of a cheating ex, traffic to the site went through the roof, and Breitenstein began making serious money from Google ads.
He faced all sorts of roadblocks. His site was dropped by several internet providers, before he began hosting it in France, and was hacked by a member of vigilante group Anonymous, who called him a disgrace to the country. He was once threatened at gunpoint.
Homeland Security even removed the site for a year after an extremist shared a photo of a beheading and Breitenstein stuck to his usual policy of ignoring requests for removal.
It was only when the documentary producers showed him a videoed message from revenge porn victim and Cyber Civil Rights Initiative campaigner Annmarie Chiarini that Breitenstein said he'd seen the light.
Unfortunately, he's far from the only entrepreneur callously making money from humiliating women. This is big business, and the authorities have been slow to do much about it.
Rachel Lynn Craig, a 28-year-old from Virginia, became the first person to be charged with revenge porn in October 2014, when she was accused of posting an image of her ex-boyfriend's new girlfriend naked on Facebook.
Hunter Moore, Breitenstein's main competitor for the title of "most hated man on the internet", was sentenced to just two years in prison in December for stealing and distributing thousands of naked images on his website, IsAnyoneUp.
The 29-year-old Californian was ordered to pay just $145 in restitution to the women whose lives he destroyed when he hacked their computers.
As for Breitenstein, lawyer Mr Steinbaugh alleges he has created some of his revenge porn copies himself, and reposted some content from other sites. If that's the case, he would be liable. He could also potentially be prosecuted under various child pornography laws.
He's keeping his head down for now, running ComplaintsBureau as a straightforward consumer advocacy site, along with ethically dubious but text-based STDRegistry, CheatersRUs and ReportMyEx. He says he might have to close his previously most successful website if business doesn't improve.
He may be financially worse off, but at least he's finally done the right thing.
If you or someone you know is impacted by sexual assault or family violence, call 1800RESPECT on 1800 737 732 or visit www.1800RESPECT.org.au. In an emergency, call 000.
http://www.news.com.au/technology/online/security/revenge-porn-purveyor-labelled-worst-man-on-internet-has-change-of-heart/news-story/e72205349bc6012cc5b0ccefde7304cc… Read the rest